The Rose Path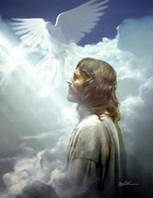 "I gave you the Path, the Rose Path, covered with roses and thorns.
And there is no other path, to follow through which
you may reach the Kingdom of your Father in Heaven."
Beloved Jesus
Introduction
My task, as the Messenger of the Great White Brotherhood, is to give the fullest understanding of the Path, which the Masters of Wisdom or the Ascended Masters, or the Great White Brotherhood teach humanity.
Therefore, I intend to make an attempt to present to your attention materials that reveal the theme of the Path of Initiations or the Inner Path, or the Rose Path as fully as possible, as much as internal and external circumstances will allow me.
The Dictations, which the Masters have given through me, as well as other publications, which from my point of view, reveal the theme of "The Rose Path", will comprise the foundation of this publication.
Tatyana Mickushina
Love and Light!