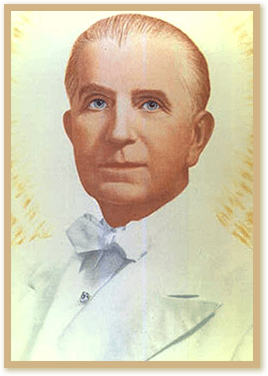 Take for the basis of your activity those Divine ideas that are given to you by the Masters
The Ascended Master Godfre was embodied as George Washington, the first President of the United States of America.
"I AM Godfre. I have come through this Messenger.
Probably, you do not know me. I am known more in America, the country I love very much, where I was embodied many times. I was there when the country began, and I always strived to support the principles of democracy and freedom.
Everything can change, but democracy and freedom must keep on being the basis of this country. As long as these principles are unshakeable, this country will prosper.
…promise me you will reread these Dictations. Every day from now on you will read one Dictation given through this Messenger. You will meditate upon every word of these Dictations. And you will realize that there is not a word told that has no purpose. Every piece of advice we give you is of extreme importance specifically for your countries…
Please, approach the words of the Dictations very attentively. And I ask you to pay special attention to the exercises and advice of the Masters given to you in abundance.
Beloved, this is a question of your faith…
…during almost the entire 20th century the Ascended Hosts had been giving their advice and knowledge to the people of this country (America). It was an unprecedented effusion of Light and Divine Wisdom.
…Please, beloved, do take seriously the opportunity of the new dispensation given to you by God.
The success and the speed of the transformations for the peoples of your countries depend only on you, on your perception of the given information, and on your capability to apply it in your lives.
That is why I repeat again and again: take these Dictations; read them. This is the instrument that is capable of changing your consciousness and giving you an impulse, directing your progress in the next few decades.
...first of all, you must master this knowledge yourselves. You change your consciousness, and this process is followed by changes in the world around you."