ABOUT MOTHER MARY'S HOUR OF MERCY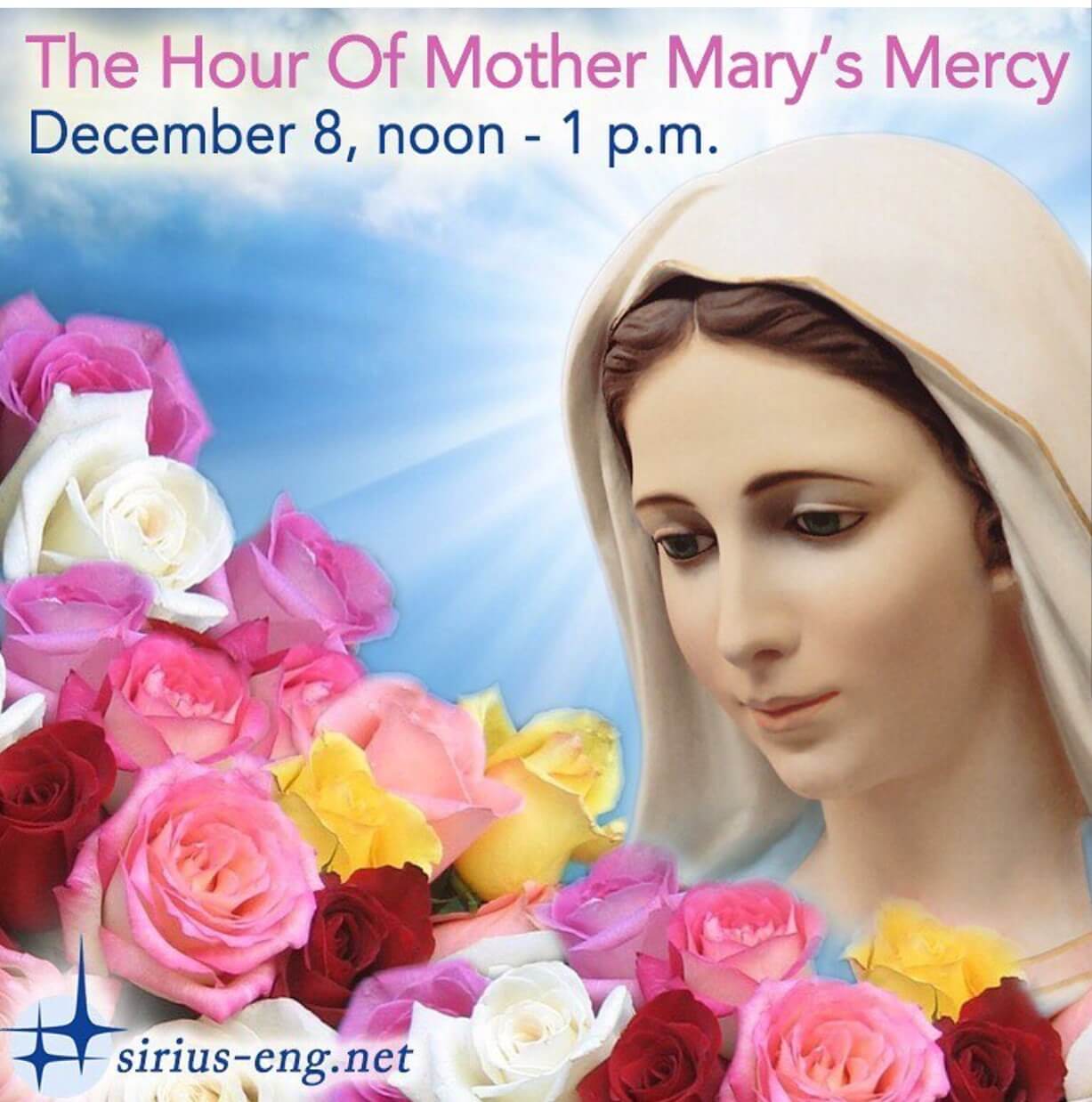 In a few days, one of the most significant days of the year will come - December 8, the dispensation of the Hour of Mercy of Mother Mary. We need to prepare to participate in this Great Mercy of Heaven with great responsibility, Divine trembling and humility.
Let's try to remember how this Gift of Heaven came to us, and how to spend the Hour of Mercy in union with Mother Mary and God.
Before the conversation, we need to be filled with Divine music and Divine images from the film " The Grace from the Retreat of Mother Mary".[1]
The History of the Event for Granting Humanity an Hour of Mercy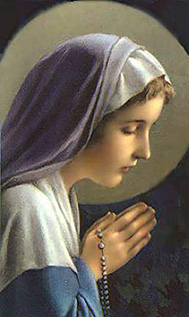 In northern Italy, at the foot of the Alps is the small town of Monti Chiari. It was here in 1947, where Pierina Gilli worked as a nurse in a local hospital. One can only assume what piety and devotion to God and the blessed Mother Mary she had, if during the year, the Virgin Mary appeared to her 11 times! Each time, through Sister Pierina, Mother Mary asked people for repentance and atonement for the sins of foul deeds, and also asked them to "pray for the conversion of Russia."[2]
In one of Mother Mary's appearances, she asked Sister Pierina to come at noon, on the 8th of December to the church. "This will be my Hour of Mercy", Mother Mary said.
Sister Pierina asked how she could prepare for this Hour of Mercy. To which the Blessed Mother Mary replied: "through prayer and penance".
Then Mother Mary said: "Read Psalm 50 of David three times with open arms. During the Hour of Mercy many spiritual blessings may be bestowed."
The Blessed Virgin promised that whatever people ask of Her during the Hour of Mercy will be granted (even if it seems impossible), if it is in accordance with the Will of the Eternal Father.
On the morning of December 8th people began to come to the church, and by noon about ten thousand people had gathered there, most of them standing in the street since all of them could not fit in the church. They recited the Rosary. Suddenly a diamond-white light came down from the dome of the church, and there appeared steps that descended to the floor.
The staircase was beautifully decorated with red, white and yellow roses. The Blessed Virgin appeared, radiating with light and dressed in white.
"I am very happy to see this great act of Faith," said Mother Mary.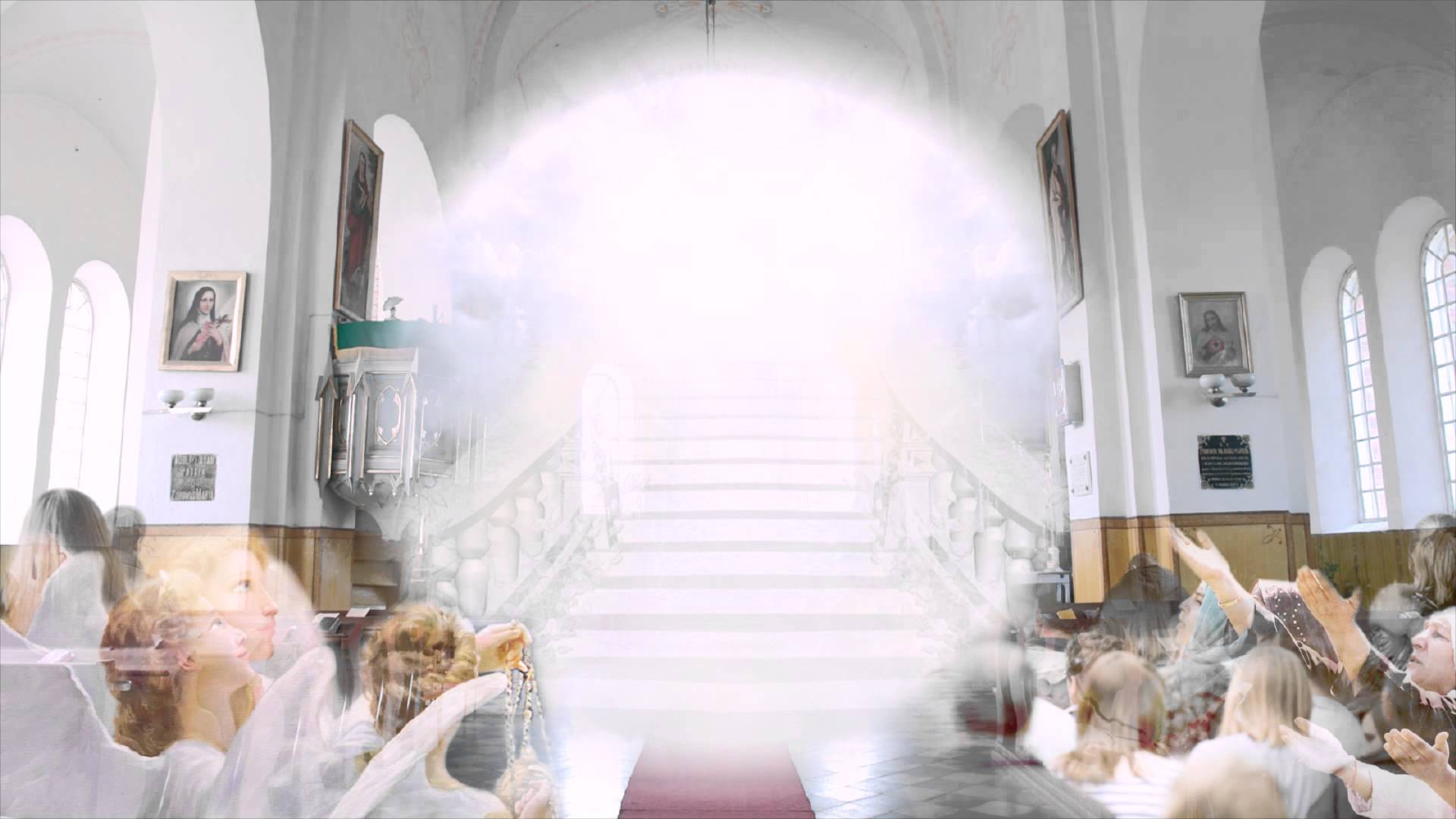 According to witnesses, many people were healed and many miracles have occurred in fulfillment of the promise of Blessed Mother Mary. [3]
"I AM ALWAYS WITH YOU LIKE A LOVING AND CARING MOTHER"
It has been 60 years since that significant day, and on December 8th, 2007 Mother Mary again showed a miracle, now in Russia through the Messenger of the Great White Brotherhood, T.N. Mickushina. This is how Tatyana Nicholaevna remembers that day herself.
I have dedicated time to Mother Mary from noon to 1 p.m. on December 8th for the last 10 years. During this time, I asked Mother Mary for many things, including to have an opportunity to work only for God. Mother Mary fulfilled all my requests.
In 2007, as always, I retreated and read the 50th Psalm of David three times and tried to focus on the image of Mother Mary. The presence of Mother Mary was very strong. Mother Mary let me understand that she wanted to give me her Message. I got to the computer and wrote down the dictation: "I have come today to remind you that I am always with you like a loving and caring Mother".[4]
From this dictation I understood that Mother Mary has continued the dispensation of the Hour of Mercy. This dispensation- is a great Mercy from Mother Mary and the Ascended Hosts, which can be used by everybody without exception at this difficult time".
The Purity of Aspirations During the Hour of Mercy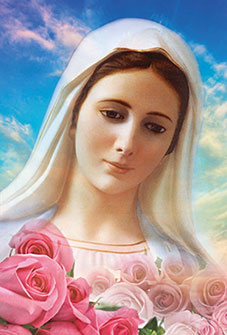 Let's pay attention to some points from the Message of Mother Mary of December 8, 2007 where Mother Mary asks us to send our love and gratitude to Her during a specific hour.
She says, "I use the energy given by you in order to manifest my presence everywhere on Earth simultaneously. The purer your aspiration is, the stronger my presence beside you will be. And that is how we will be able to raise the vibrations of the physical plane every year".
These three sentences are very important for us. First, that the energy of Love and gratitude that each of us direct to Mother Mary during this hour, gives her the opportunity to manifest her presence simultaneously throughout the Earth. That is, the Hour of Mercy is our joint work, the work of all the people participating in a dispensation in which we can show our unity.
Mother Mary says that by participating in a dispensation, we can raise the vibrations of the physical plane every year, i.e. we work together with Heaven, participating in the fulfillment of God's Plan for our planet. The Masters continually remind us that it is now that our work for God begins. Participation in the Hour of Mercy is our work for God.
"But in order to do our work for God, it is necessary to have a pure aspiration," Mother Mary warns. Purity, the path of purification passes through repentance. And when Sister Pierina asked how one could prepare for the Hour of Mercy, Mother Mary replied: "through Prayer and Penance."
Repentance is the recognition of our mistakes, our negative qualities, our unseemly actions and deeds, our wrong attitude towards other people. It is an admission of guilt in all of this. Repentance is the recognition of what is not from God in us.
And then repentance, or conversion must come, i.e. the desire to get rid of all that is not from God in us, and the sincere desire to never repeat our mistakes.
Only then can we ask God with humility to forgive and help us. We must humbly ask God for the atonement of our sins. God sees in our hearts and He is ready to do everything for us. We must only come to God with a broken heart.
Mother Mary says, "In turn, God gives you an opportunity to ask me about manifesting your wishes concerning you or your relatives. You can ask about the manifestation of all your desires, even those that seem impossible to be realized. I will accept all your wishes in my heart and will ask God to grant your requests."
Only one hour a year... However, in order to spend this Hour in consonance with God, we need deep inner preparation. And, first of all, we need to think: what will we ask Mother Mary and God for? Will our request help to save our soul?
God can make everything happen.
Necessary Conditions for Participation in The Hour of Mercy
1. The day and time of The Hour of Mercy – the 8th of December, from 12 p.m. to 1 p.m. (local time.) One hour on union with God.
2. Before The Hour of Mercy, it is necessary to take care of the conditions on the physical plane. Someone may have to take time off of work for 2-3 hours while preparing for the Hour of Mercy and during the time of the Hour of Mercy. Take care approximately 15 - 30 minutes before the beginning of the dispensation so that nothing will distract you during this Hour: arrange with your family, turn off all phones, TVs, and radios.
Do not watch the news on the internet, do not check e-mail, do not talk on Skype and do not visit your social networks.
3. In addition to the appropriate conditions on the physical plane, you must be prepared inwardly. Recommendations for inner preparation are given by T.N. Mickushina:
"During the Hour of Mercy, you must be in a very harmonious state, filled with Love and inner peace. Thus, dedicate 15-20 minutes before the Hour of Mercy to consonance with God within you. You can read your favorite prayers, look at Mother Mary's Image with quite harmonious music playing, or you can read or listen to an audio recording of Her Message.
Stay in silence with your eyes closed for a few minutes and focus on your heart before the start of the Hour of Mercy. Imagine that you are breathing with your heart. Breathe slowly and deeply."
"You must find the state of complete harmony and oneness with God." (Beloved Surya, December 13, 2005)
4. In the Dictation of 2007, Mother Mary does not ask that the 50th Psalm of David be read three times before the beginning of the Hour of Mercy. However, those who wish to strictly follow the originally given dispensation can read the 50th Psalm of David.
50th Psalm of David
Have mercy upon me, O God, after Thy great goodness
According to the multitude of Thy mercies do away mine offences.
Wash me throughly from my wickedness: and cleanse me from my sin.
For I acknowledge my faults: and my sin is ever before me.
Against Thee only have I sinned, and done this evil in thy sight:
that Thou mightest be justified in Thy saying,
and clear when Thou art judged.
Behold, I was shapen in wickedness: and in sin hath my mother conceived me.
But lo, Thou requirest truth in the inward parts: and shalt make me to understand wisdom secretly.
Thou shalt purge me with hyssop, and I shall be clean:
Thou shalt wash me, and I shall be whiter than snow.
Thou shalt make me hear of joy and gladness:
that the bones which Thou hast broken may rejoice.
Turn Thy face from my sins: and put out all my misdeeds.
Make me a clean heart, O God: and renew a right spirit within me.
Cast me not away from Thy presence: and take not Thy Holy Spirit from me.
O give me the comfort of Thy help again: and stablish me with Thy free Spirit.
Then shall I teach Thy ways unto the wicked: and sinners shall be converted unto Thee.
Deliver me from blood-guiltiness, O God, Thou that art the God of my health:
and my tongue shall sing of Thy righteousness.
Thou shalt open my lips, O Lord: and my mouth shall shew Thy praise.
For Thou desirest no sacrifice, else would I give it Thee: but Thou delightest not in burnt-offerings.
The sacrifice of God is a troubled spirit: a broken and contrite heart, O God,
shalt Thou not despise.
O be favourable and gracious unto Sion: build Thou the walls of Jerusalem.
Then shalt Thou be pleased with the sacrifice of righteousness,
with the burnt-offerings and oblations:
then shall they offer young bullocks upon Thine altar.
5. Then you can spend that hour in silent communication with God, meditating on the tests Jesus went through, praising God and reading your favorite prayers, decrees, or Rosaries. You can also sing songs, hymns (for example, songs to Jesus, Mother Mary).[5]
"You can listen or sing songs dedicated to me, you can read the Rosaries and prayers dedicated to me," Mother Mary says in her Message.
You can plan your Hour of Mercy in advance - what will you do during that hour. You can find the page dedicated to Mother Mary on the "Sirius" website and use the materials placed there. [6]
The "Sirius" Publishing House has published the books with the Messages of Jesus and Mother Mary.[7] In the preface to these books, it is told about the life Path of these Great Spirits.
We have everything to spend the Hour of Mother Mary's Mercy in consonance with God!
The material was prepared by O.A. Ivanova
---
[1] Movie Link: https://youtu.be/Lmlw89LnK9M
[2] Conversion, as the second phase of penance, entails the change of one's whole life
[3] Slide film on this event: https://youtu.be/MStApgImOGg
[4] I have come today to remind you that I am always with you like a loving and caring Mother. Mother Mary, December 8, 2007 https://sirius-eng.net/dictations/dek2007-ianv2008/2007.12.08.htm
[5] The best selected music compositions on the text of the prayer "Ave Maria", for the last millennium https://sirius-eng.net/liki/mmaria_podborka_muzyk_proisvedeniy.htm
[6] Webpage dedicated to Mother Mary https://sirius-eng.net/liki/mmaria_stranichka.htm
[7] https://sirius-eng.net/books/index.htm