Books by Tatyana N. Mickushina
have been presented
on April 6-7, 2019
"The Metaphysical and Spiritual Show of Toronto"
in Ontario,
Canada, 2019
The Metaphysical and Spiritual Show of Toronto exceeded all our expectations.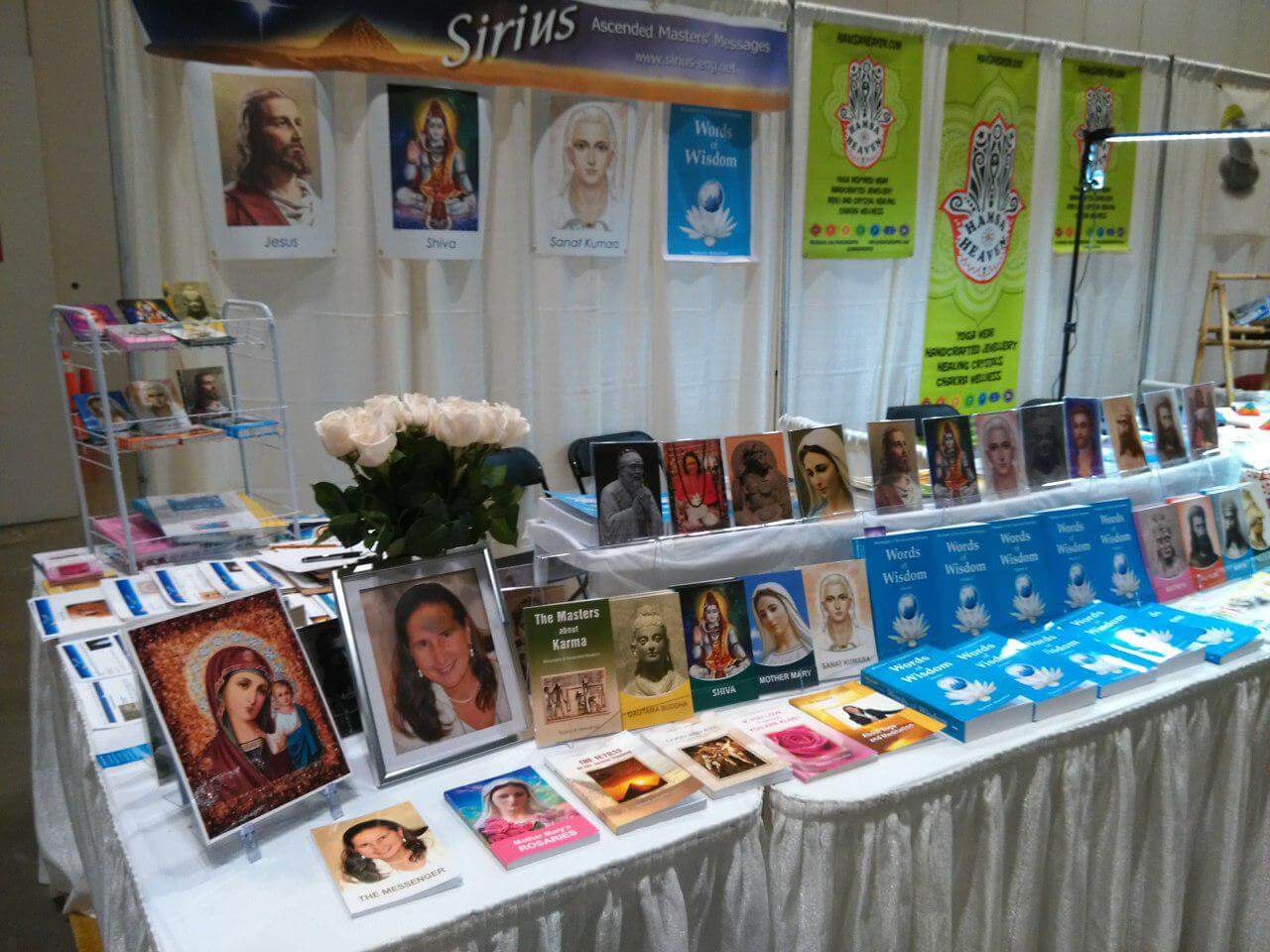 Although it was a smaller exhibition, the Masters brought to it no fewer people than to larger events. Out booth was located at the very end of the hall, at first we doubted that many people would walk all the way from the entrance to us. But the flow of people that we observed for two days at our booth left no doubt that the energy of Masters was a powerful magnet.
The people who approached our booth asked many questions about the Teaching of the Ascended Masters and about the Messenger Tatyana N. Mickushina. First of all, we tried to make them feel the Energy of the Teaching, for this we asked them to open any chosen by them book on any page. After reading a paragraph our guests looked at us with surprise, saying: "This is exactly what I have been thinking about for the last few days" or "This gave me the answer to the question that had tormented me lately" or "How is it possible? It is written here about the situation in my life". To which we replied: "Why are you surprised? The Masters are aware of all our problems and want to help us, but we do not ask them."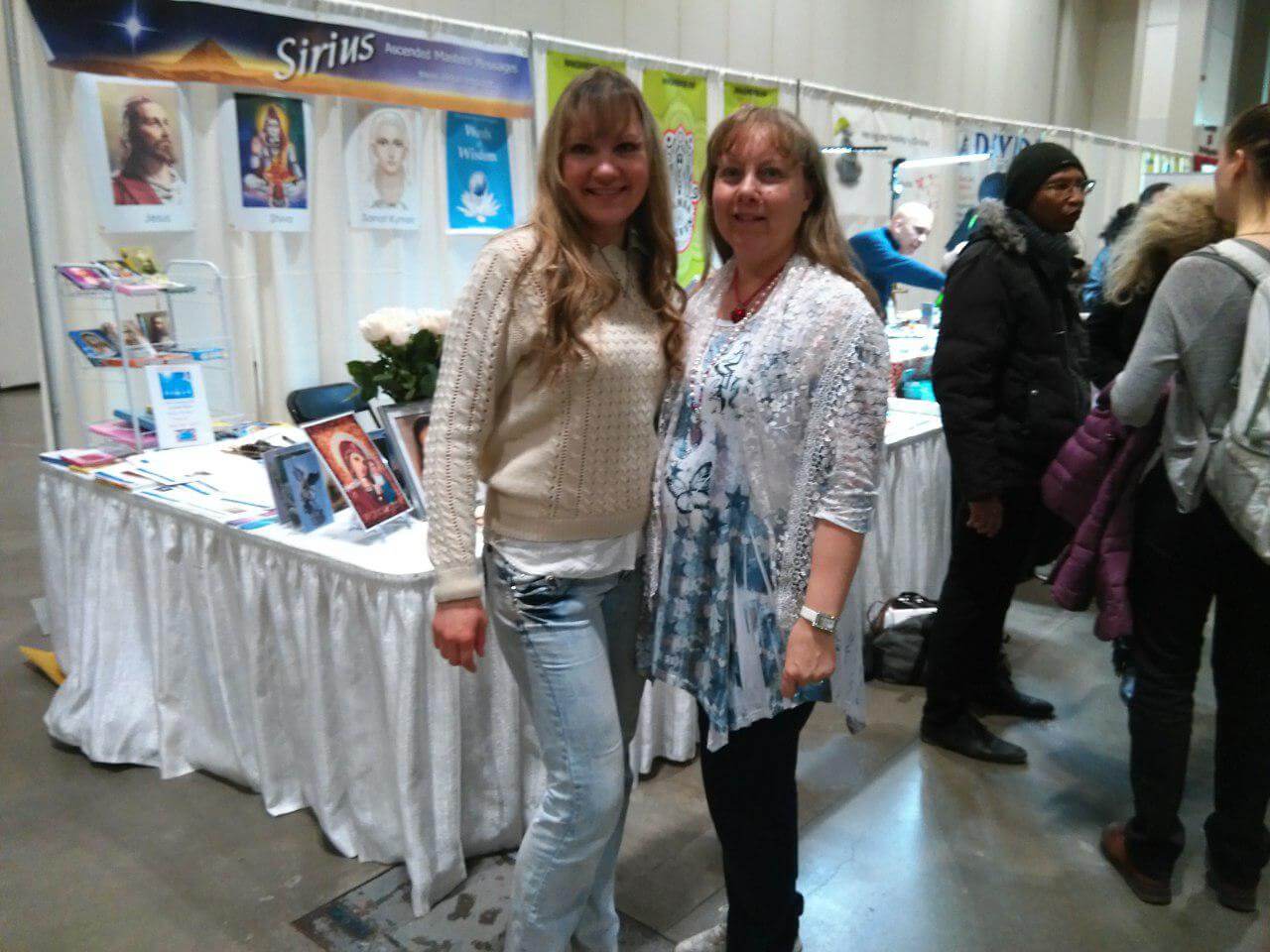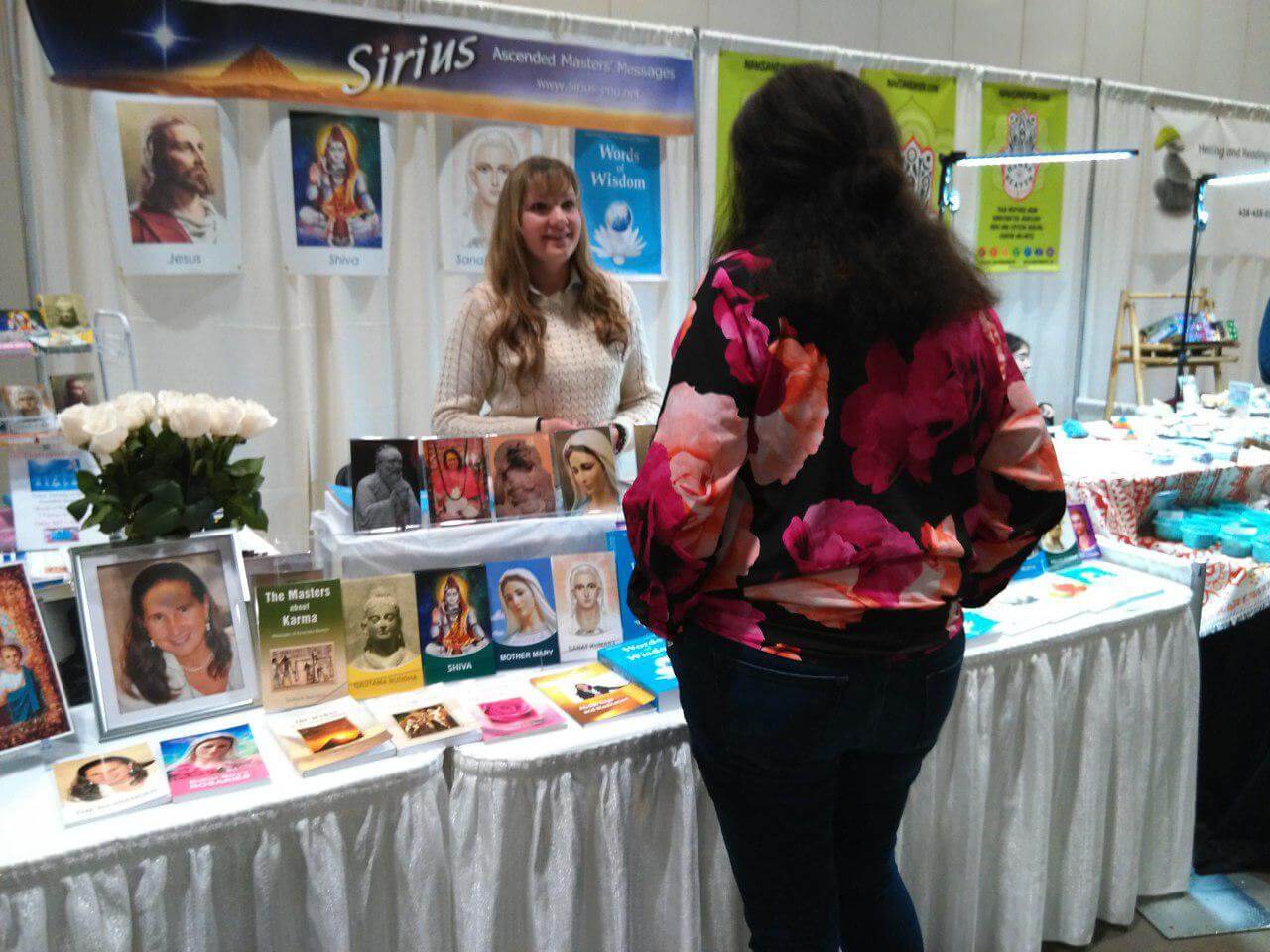 We worked this way with those who knew little about the Ascended Masters. However, there were also such people who, when coming to our booth, immediately found the book they needed, because their Higher Self helped them to make a choice. Some mediums knew about us on the subtle plane even before the exhibition and they came to our booth for specific books or images of the Masters.
There was also a guest who collects material for his film about the philosophical side of esotericism. We told him about Tatiana N. Mickushina and gave him the address of the Sirius website.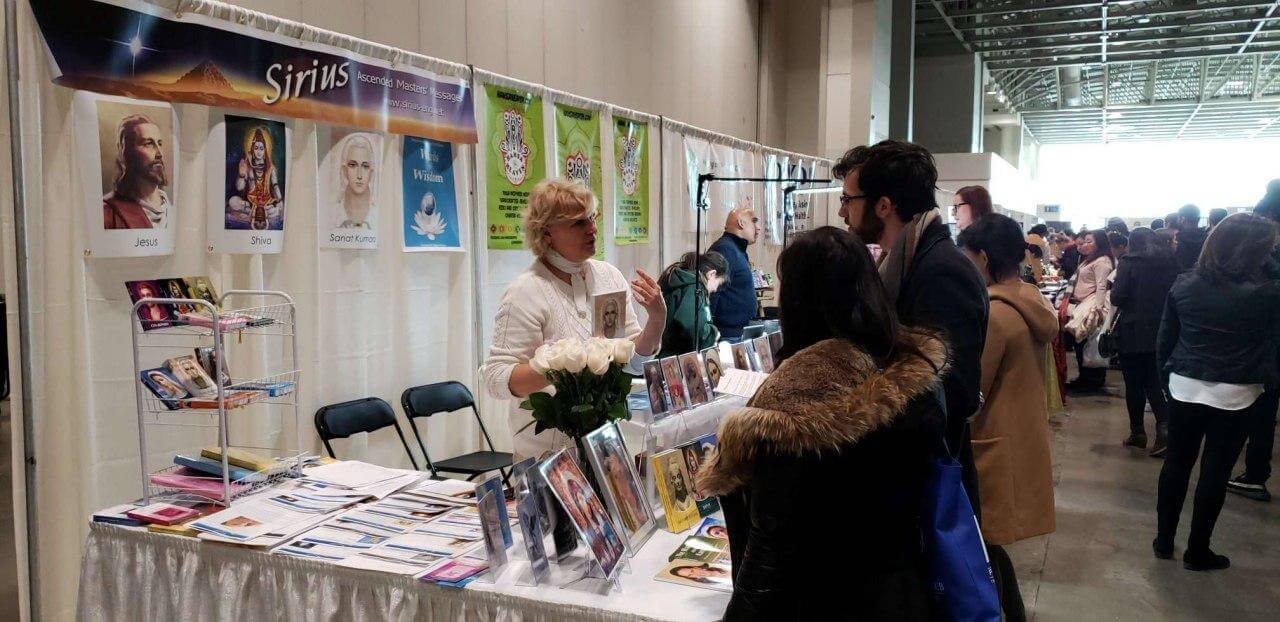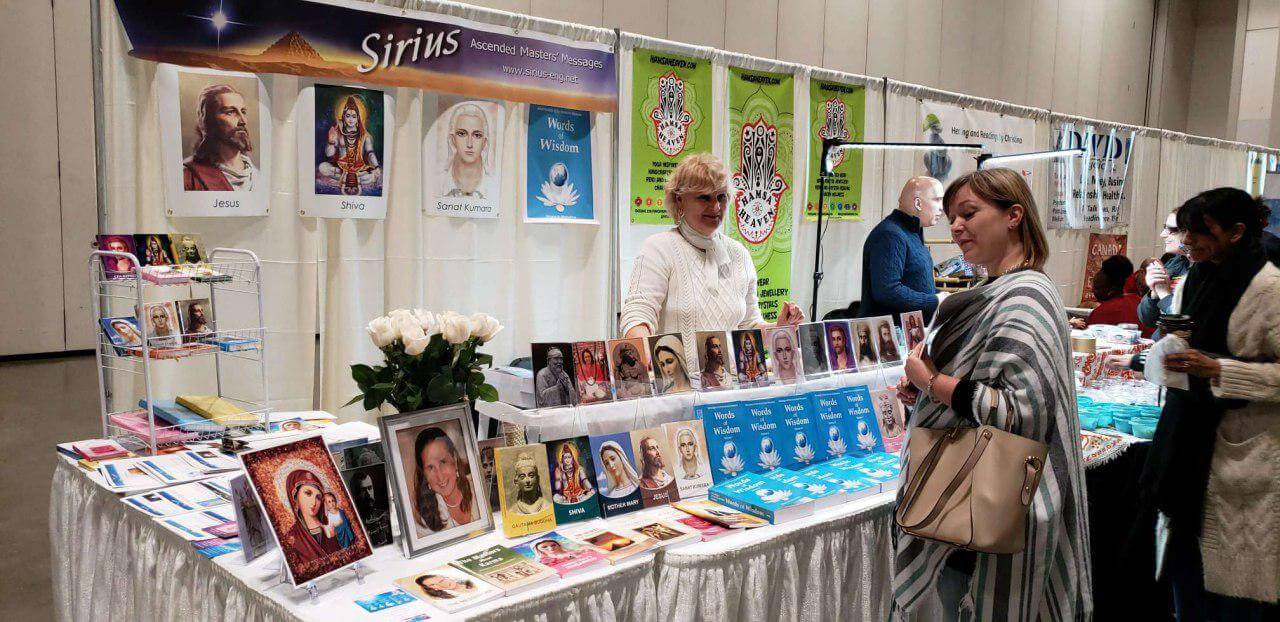 Other vendors in the exhibition were friendly with us, came to get acquainted, shared with us information about future exhibitions and other possibilities of disseminating the Teaching of the Masters in Ontario. Many of them were attracted by the high energies of our booth.
God gave us two wonderful, bright spring days on the shore of Lake Ontario, where the Exhibition Place is located. During the exhibition, the light was pouring out from the heavenly Sun, from the books and images of the Ascended Masters, as well as from our hearts full of love and gratitude.
A Canadian team of International Sirius Centre
Toronto, Ontario