Books by Tatyana N. Mickushina
have been represented
in East West Bookshop
Mountain View, CA
on August 27, 2018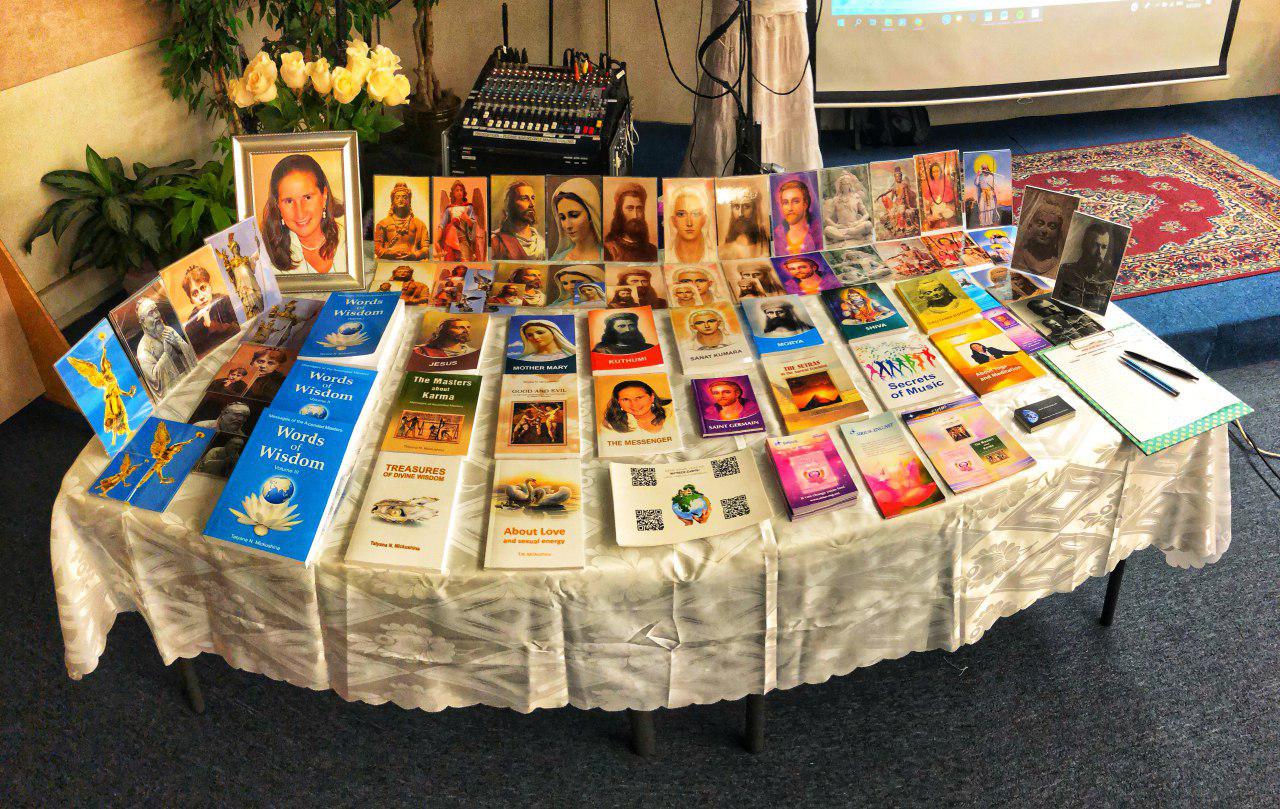 Our presentation of the Ascended Masters' Teaching at East West Bookshop in Mountain View, CA went very well today.
Almost 20 people attended the talk, listened attentively and asked a lot of questions at the end.
Some had already bought Tatyana Mickushina's books at the store last week and were eager to learn more about the Teaching.
The first person showed up 45 minutes before the presentation to make sure she would reserve the seat.
The last person came after we already finished. He could not make it earlier, but really wanted to learn more about the topic, and we were happy to answer his questions.
Overall, the energy in the room was very inspiring and uplifting. People seemed to resonate with what we were offering to them.
I was grateful for the opportunity to share the Teaching of the Ascended Masters with these beautiful souls.
Hanna (San Jose)
Jean