Master Saint Germain
has come to Russia from America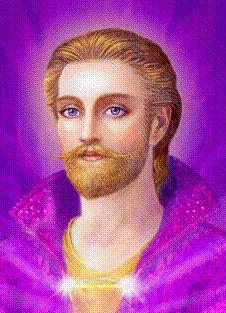 Dear Friends,
The Publishing House "Sirius" has released a new card with the image of Master Saint Germain.

This image has been painted by an American artist Marius Michael-George.

Marius Michael-George is a classically trained visionary artist and art teacher who specializes in Sacred Art. He is a native of Eastern Europe born in Bucharest – Romania and presently divides his working time between an art studio in Paradise Valley, Montana and Art Gallery in Mt.Shasta, California, USA.

Scanning the unseen through the "eyes of the soul", Marius creates images that become portraits of Angels and Faeries in the ethereal bodies or physical forms.

As the artist explains, "I paint angels because they are an intrinsic part of my own nature and in the course of daily life. I am always surrounded and inspired by people I believe are actually angels in human form".

His original oil paintings and murals are found in public and private collections in North and South America, Canada and Europe and all artwork is published internationally as prints and cards.

Marius' art is represented by two of the largest international publishers of Sacred Art – Hayhouse inc. and Leanin' Tree.

Find the other works of the artist here:

http://mariusfineart.com/