Report on the Festival at Theosophical Society in America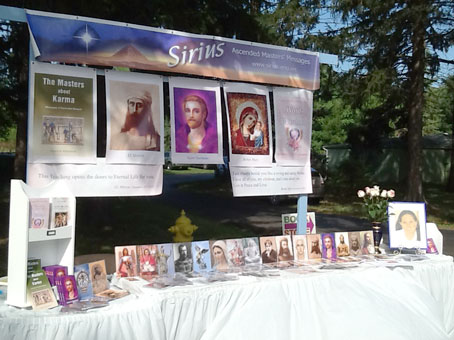 7 September, 2013
Books by Tatyana N. Mickushina were represented at an annual open-house Theosophical Society Festival in the USA, celebrating the wisdom of the ages, the unity of all life, and spiritual self-transformation. We would like to show you the photos of the event and share the impressions of the participant!
"The Festival at the Theosophical Society was very successful!
It's the first time that we have taken part in such an event!
Everything was favorable to this remarkable opportunity to share with the guests and the participants the information about the Messenger of the Great White Brotherhood (the author of the books with the Teaching of the Ascended Masters Tatyana N. Mickushina), to show the books and other products of the Publishing House "Sirius".
The Festival has been held in the open air in the park with century-old trees around the ancient mansion where the Theosophical Society of the USA is located.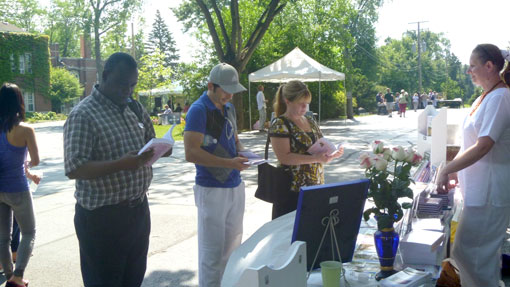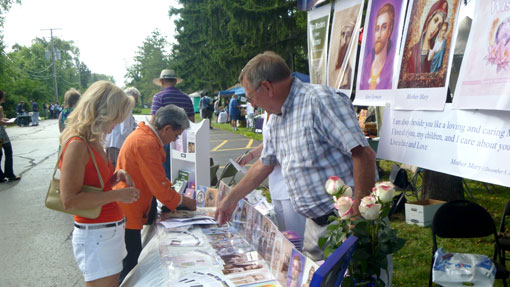 The weather was very nice, warm and sunny! And the whole atmosphere was joyous, friendly and sincere!
The guests of our stand attentively and with great pleasure studied the books, all the printed materials, the images of the Masters and discs that we offer.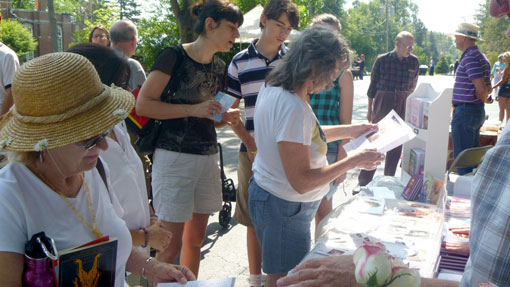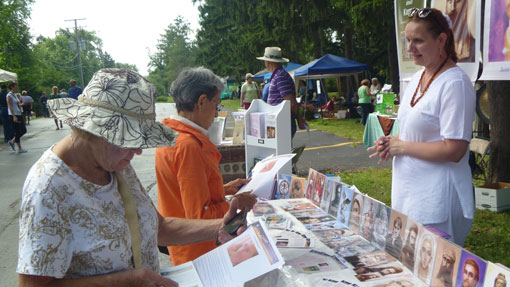 Many people returned to us several times to talk or to buy a book or one of the Masters' images.
It was so wonderful to see how people opened their souls to us and shared their joys, difficulties, impressions and interests with us.
President of the Theosophical Society of the USA – Tim Boyd - approached our stand for a friendly talk, asked about the Messenger Tatyana N. Mickushina and about the spreading of the Teaching in America, he also offered his assistance in the spreading of the books through their store and the library of the Theosophical Society.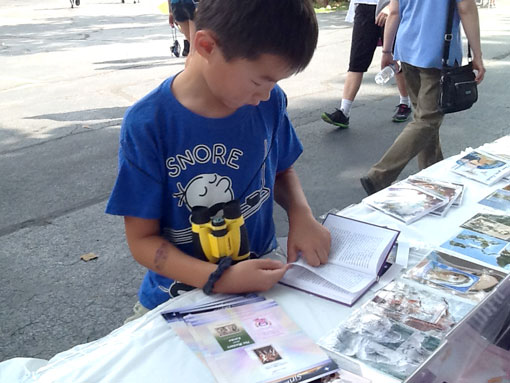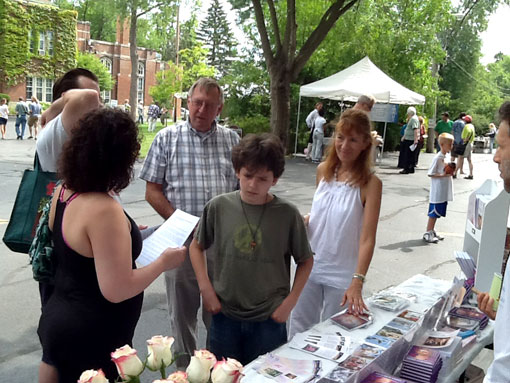 We heard the following words several times, "Thank you for coming here today, we are happy to know about that!"
Kasia Prawdzik, Richard Wilde and Scott Adelman – our united team - with joy, love and inspiration let the guests of the stand study the books, the Teaching of the Ascended Masters and the information about the author Tatyana N. Mickushina.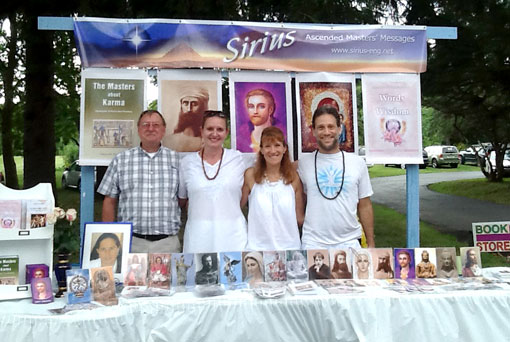 We are grateful to God, the Ascended Masters of humanity, Tatyana N. Mickushina, Tatyana Martinenko and to all our friends from all over the world for constant help and support, for sincere interest, trust and that bright and joyful sense of UNITY!
With love of all my heart and with deep gratitude,
Maria."