The Hour of Mother Mary's Mercy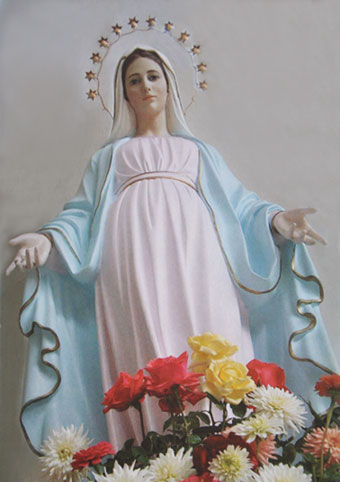 Dear friends,

We would like to remind you of the yearly dispensation[1] of "The Hour of Mercy" on the
8th of December from 12 p.m. to 1 p.m.
which was given by Beloved Mother Mary. Remind your friends and relatives of that dispensation!


Here are the requirements which Mother Mary asked us to fulfill to celebrate "The Hour of Mercy":
1. The day and time of The Hour of Mercy is the 8th of December, the celebration should start at 12 p.m. and continue to 1 p.m. (one hour of prayers).
2. Spending The Hour of Mercy in a group or at home, switch off everything that can disturb you (do not answer phone calls or anything else and focus completely on the oneness with God during that special The Hour of Mercy).
3. Start The Hour of Mercy with reading the Psalm (50/51) given below 3 times with open arms.

Have mercy upon me, O God, after Thy great goodness
According to the multitude of Thy mercies do away mine offences.
Wash me throughly from my wickedness: and cleanse me from my sin.
For I acknowledge my faults: and my sin is ever before me.
Against Thee only have I sinned, and done this evil in thy sight:
that Thou mightest be justified in Thy saying,
and clear when Thou art judged.
Behold, I was shapen in wickedness: and in sin hath my mother conceived me.
But lo, Thou requirest truth in the inward parts: and shalt make me to understand wisdom secretly.
Thou shalt purge me with hyssop, and I shall be clean:
Thou shalt wash me, and I shall be whiter than snow.
Thou shalt make me hear of joy and gladness:
that the bones which Thou hast broken may rejoice.
Turn Thy face from my sins: and put out all my misdeeds.
Make me a clean heart, O God: and renew a right spirit within me.
Cast me not away from Thy presence: and take not Thy Holy Spirit from me.
O give me the comfort of Thy help again: and stablish me with Thy free Spirit.
Then shall I teach Thy ways unto the wicked: and sinners shall be converted unto Thee.
Deliver me from blood-guiltiness, O God, Thou that art the God of my health:
and my tongue shall sing of Thy righteousness.
Thou shalt open my lips, O Lord: and my mouth shall shew Thy praise.
For Thou desirest no sacrifice, else would I give it Thee: but Thou delightest not in burnt-offerings.
The sacrifice of God is a troubled spirit: a broken and contrite heart, O God,
shalt Thou not despise.
O be favourable and gracious unto Sion: build Thou the walls of Jerusalem.
Then shalt Thou be pleased with the sacrifice of righteousness,
with the burnt-offerings and oblations:
then shall they offer young bullocks upon Thine altar.

4. Then you can spend that hour in the silent communication with God, meditating on the tests Jesus went through, praising God and reading your favorite prayers (decrees, Rosaries). You can also sing songs, hymns (for example, songs to Jesus, Mother Mary, etc.)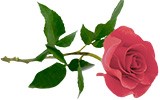 Hour of Mercy
In the period from November 24, 1946, to December 8, 1947, Blessed Mother Mary manifested Herself to Sister Pierina in Italy eleven times. Mother Mary asked for repentance and atonement for the sins of foul deeds. She asked us to pray for the conversion of Russia.
Mother Mary asked Sister Pierina to come at noon on December 8th to the church. "This will be my Hour of Mercy," Mother Mary said. Sister Pierina asked how she could prepare for this Hour of Mercy. To which Blessed Mother replied: "through prayer and penance. Read Psalm 50 of David three times with open arms. During the Hour of Mercy many spiritual blessings may be bestowed. The mercy of God will affect the most hard-hearted, heartless sinners." The Blessed Virgin promised that whatever people ask from Her during the Hour of Mercy will be granted (even if it seems impossible), if it is in accordance with the Will of the Eternal Father.
On the morning of December 8th, people began to come to the church and by noon about ten thousand people gathered there, most of them standing in the street since all of them could not fit in the church. They recited the Rosary. Suddenly a diamond-white light came down from the dome of the church, and there appeared steps that descended to the floor.
The staircase was beautifully decorated with red, white and yellow roses. The Blessed Virgin appeared, radiating light and dressed in white. She smiled and began to speak in a soft and loving voice. "I AM the Immaculate Conception[2], the Mother of all the mercies and the Mother of My Beloved Son Jesus. I want you to know me as the Mystical Rose. I wish that every year on December 8th at noon, you spend the 'Hour of Mercy' in prayer. Many spiritual graces and physical blessings will be given to those who pray for an hour." Then she slowly began to climb the stairs and gracefully scattered roses. Having reached the middle of the stairs, she spoke again: "I am very happy to see this great act of faith."
Many people were healed and many miracles have occurred in fulfillment of the promise of Blessed Mother Mary.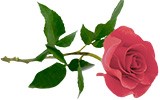 I think that this Dispensation is a great Grace from Mother Mary and the Ascended Hosts, which can be used by everyone without exception during this difficult time.
In 2007, during the Hour of Mercy, Mother Mary gave the Dictation, which we place below. From this dictation it follows that Mother Mary continued the Dispensation of the Hour of Mercy.


Tatyana Mickushina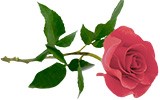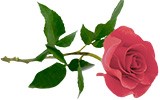 I have come today to remind you that I am always with you like a loving and caring Mother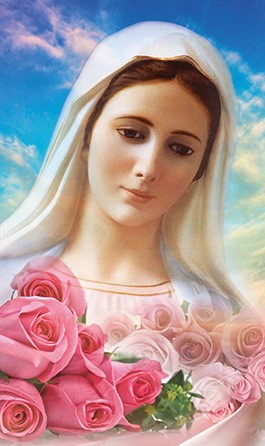 Mother Mary
December 8, 2007
I AM Mother Mary, having come to you this day through Tatyana.
I have come to remind you once again about that opportunity which is rendered to you every year.

I repeat to you that every year on the 8th of December from 12 p.m. to 1 p.m. local time you can dedicate your time to communication with me. I will accept any manifestation of your Love and gratitude. I will abide with you during the whole Hour of Mercy.

You can communicate with me and see me.

That would be as if I were beside you. I use the energy given by you in order to manifest my presence everywhere on the Earth simultaneously. And the clearer your aspiration is, the stronger will be my presence beside you. And that is how we will be able to raise the vibrations of the physical plane every year.

In turn God gives you an opportunity to ask me about manifesting your wishes concerning you or your relatives.

You can ask about the manifestation of all your desires, even those which seem impossible for you to be realized. I will accept all your wishes in my heart and will be asking God to grant your requests.

Your creed and belonging to a concrete religion are not important for me, for me you are all my children. And I will take care about you and will try to satisfy your needs and requirements.

You only need to spare me one hour of your time yearly …

You can listen to or sing songs dedicated to me, you can read Rosaries and prayers dedicated to me …

The impulse of your hearts, directed to me, will induce me to hear you, and I will make every effort to realize your requests. The energy of prayer and Love given by you is not always enough to realize your request.

That is why I will be highly grateful to you if you can think about me more often and send me your energy of Love and prayer.

As soon as a hard situation occurs with you, that will be a signal for you that you haven't turned to me for a long time, and I haven't managed to adjust the arisen situation and direct its course to the easiest way of developing.

Always remember that God does not want to punish you. He wants you to follow the Path of Love. If you do bad things like small children, then do not forget to repent of them sincerely and ask me that the mistakes you have made do not cause a heavy retribution, because the Law demands that all your deeds, their energy, should be returned to you. Then you will be able to see your own mistakes and take measures for their correction.

It does not matter how many times you were mistaken, what is important is your constant striving for righteousness and for correcting the mistakes that were made.

With your human consciousness you cannot estimate to what extent the things that you do are bad or good in God's eyes, therefore, ask the Heavens for help more often. Ask for the atonement of your sins.

Sometimes a person performs even a terrible deed in the eyes of society; however, in God's eyes this deed is not a sin, because this person is being used by God as a tool, so that someone could expiate his karma.

That is why it is said that you do not judge. Judge not, and you will not be judged.

However, the actions of those individuals should never be tolerated who have forgotten themselves in playing and permit themselves very unseemly deeds expecting that God will forgive them everything.

God is perfectly merciful and patient, but when a person doesn't want to learn lessons of his own behavior, then he makes himself facing a very difficult situation, and according to the extent the person can be humble in those circumstances he has got into, God judges about the sincerity and repentance of the person.

Remember, every time you face a heavy and unfair situation in your life, from your point of view, in 100 percent of cases you alone were the reason for creating this situation, thanks to your wrong choices and bad deeds.

Everything in your life is determined by your past choices and deeds.

But there isn't any predetermination in your destiny, because sometimes one correct choice of yours and a righteous deed expiates the karma of very many sins, including the most terrible ones, committed by you in the past.

I have come today to remind you that I am always with you like a loving and caring Mother.

I love all of you, my children, and I care about you.
Live in peace and Love.
I AM Mother Mary.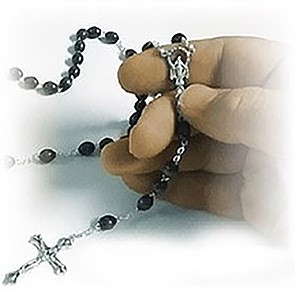 [1] Dispensation – a term used in the Catholic and Protestant churches. In this case, it means Divine Grace or the remission of sins by the grace of God under certain conditions.
[2] In English (and some other European languages), the words "Immaculate Conception" mean both the "Immaculate Conception" and the "Immaculate Concept". While the "Virgin conception" is narrow enough and refers only to the birth of Jesus (and Mary herself, in the opinion of Catholic theologians), the "immaculate concept" is a term much more important for understanding the role of the Virgin Mary. In the Pure Heart of Mary, the immaculate concept of all things on Earth is kept - a pure divine image, by which everything existing could be if the Kingdom of God were manifested on Earth. The art we learn from Mary is to maintain in our loving heart the immaculate concept of all things around us and people and thus bring the manifestation of the Divine on Earth.
Source: Appearance of Virgin Mary. http://virginmary.narod.ru/apparitions/montichiary.htm.